Bioluminescence / Night Kayak Tour
July 23 @ 9:00 pm

-

11:00 pm

$105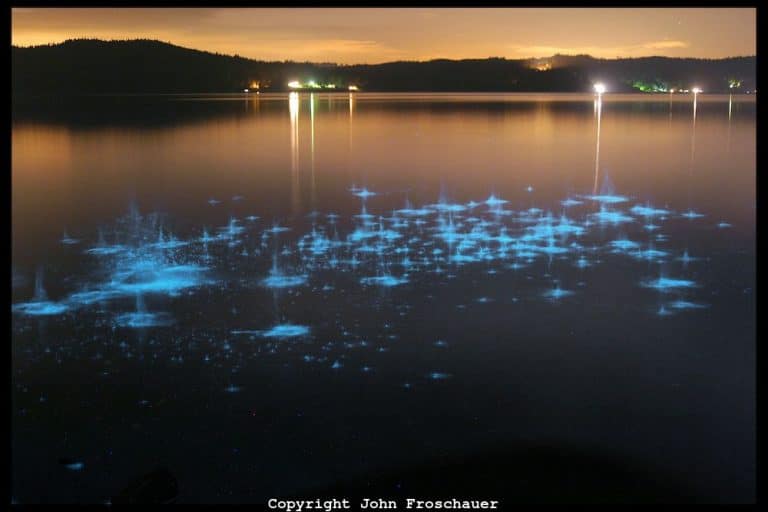 Photos of bioluminescence used on this page were taken by photographer John Freschauer using longer light exposure and may not appear exactly as depicted.
This 1.5 hour night tour begins at our rental beach during the summer. As you paddle through the waters, bioluminescent plankton will light up like fireflies. The more you splash and agitate the water with your hands and paddles the more you will make the water sparkle! And don't forget to look up to stars! We may also see meteors, bats and maybe hear a squawking heron or a startled harbor seal.
Kayaks and all safety equipment included. A mixture of tandem and single kayaks will be utilized.
Please arrive around 8:30 pm for a 9pm launch. The darker it is, the better to observe bioluminescent plankton. Your registration requires prepayment and is non refundable if you cancel within one week of the tour date, or if you do not show. If we must cancel the tour due to weather, the full amount will be refunded to you. Let us know if you would like this event catered or if you have a group of 8 or more that prefer a private tour.
Dates with available tickets remaining as of July 24:
August 26th (Must call to book)
September 3 & 4
Your guides accept cash tips. Thank You!
To avoid the Eventbrite buy on-line ticket fee, call 360-301-6310 with a credit card number to reserve your spot!